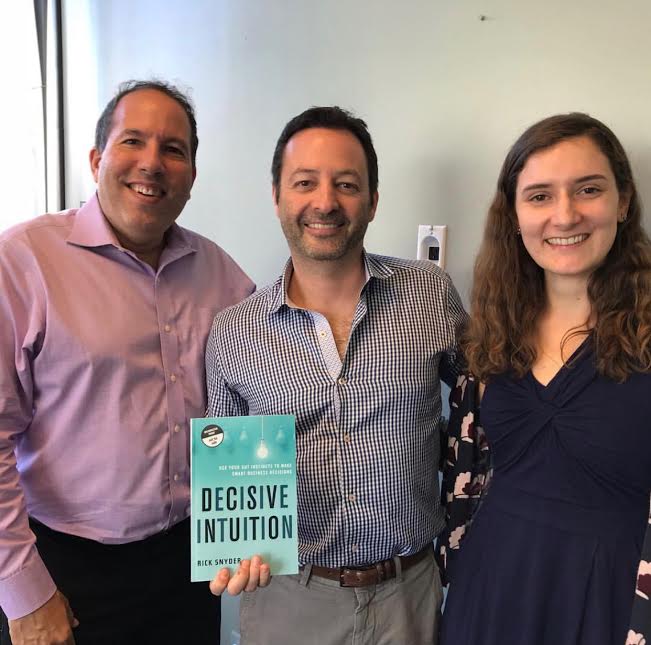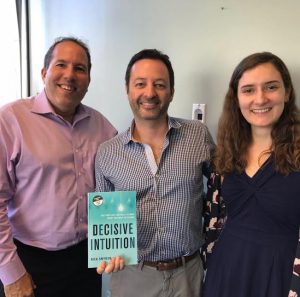 In honor of Thanksgiving in the States, it's always a meaningful time to take pause, take stock, and appreciate what we each have in our lives.
Especially in the current landscape of negativity in the media and global politics, it seems even more important than ever to stop and appreciate where are at in our own journeys and who we have in our lives.
We wanted to take a moment to thank you for being part of our extended family and network here at Invisible Edge as we are getting off the ground. We value your interest and participation in the conversation around building more intuitive intelligence in business and beyond.
We know that the more we all learn to trust ourselves on a fundamental level and take action from this place, especially in the face of doubt and pressure, we grow courage to have the conversations that we were each designed for.
As a thank you, we wanted to give you a sneak peek at Decisive Intuition. If you are curious to get a sense of how we talk about intuition and apply it in practical ways in the business space, check it out and let us know what you think!
Enjoy this free gift and remember that it will be available wherever books are sold on March 1, 2019!
"Snyder shows you not only why building intuitive skills for your leaders and teams are critical for innovation and success, he actually shows you how to do it. This practical and inspiring book will transform your company culture and keep you a step ahead of the marketplace."
-Marshall Goldsmith, New York Times #1 bestselling author of Triggers, Mojo, and What Got You Here Won't Get You There.
Happy Thanksgiving to you all around the globe!
Rick