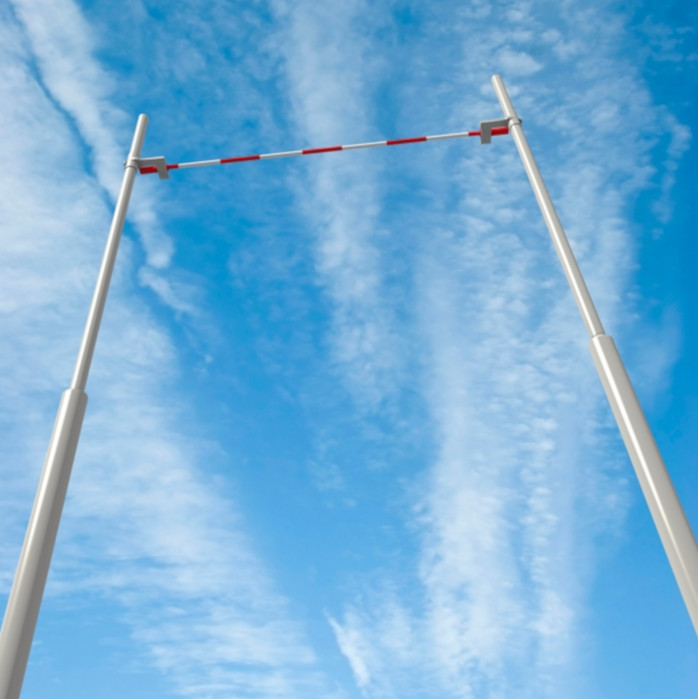 When it comes to goal-setting, it's easy to assume that bigger is always better, and that more is always… more. Our pride can rear its head with the notion that there's no such thing as a bar that's too high to set for your business goals or life goals. Right?
Wrong.
As a business leader, you have to be willing to sense when a goal is too far out of reach. It can actually hurt company morale and motivation if it's not grounded in something credible. Leadership depends on having one foot on the ground while raising another into new territory.
An Ungrounded Target
I once worked with a business owner whose business earned $300K in sales over the year. When he sat down to write out his goals for the following year, he put down a new target of $5 billion. While I admired his ambition and drive, I knew that part of my job was to get his leadership and goals grounded in reality.
When I asked him where he got that number from, he simply said that this is the number that came to him and that he thought it was possible. He subscribed to the belief that you can manifest your reality if you really believe in it.
I reframed the conversation around why would he put this level of pressure on himself and his team. Instead, start with a scalable goal. A healthy challenge that inspires others to perform—but not one that is so unreachable that people don't take it seriously. He felt relief hearing this. He realized he had to find a number he was more connected to—and not a goal that he came up with out of thin air.
Intuition Connects You to Your Goal
How often have we all picked a random target, something that got stuck in our head for whatever reason? In an era of "hustle" and "crush it," it can be easy to set the bar too high. But this only happens if you abandon your deeper connection to your goals.
It's crucial to ask yourself why a goal is important for you and whether it aligns with your highest values.
In other words, if your goals are truly grounded to the core of your values and purpose, that's a business you can literally get behind!
If you want guidance in bringing your leadership team's collective intuition and intelligence into your strategy and planning for superior decision-making, stay tuned for the next blog post, or reach out to us at info@invisible-edgellc.com.
________________________________________________________________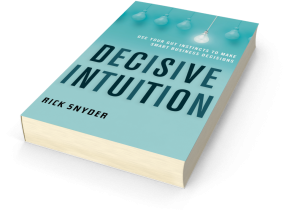 Decisive Intuition is available where books are sold on March 1, 2019. Pre-order your copy now on Amazon!
"Snyder shows you not only why building intuitive skills for your leaders and teams are critical for innovation and success, he actually shows you how to do it. This practical and inspiring book will transform your company culture and keep you a step ahead of the marketplace."

—Marshall Goldsmith, New York Times #1 bestselling author, Triggers