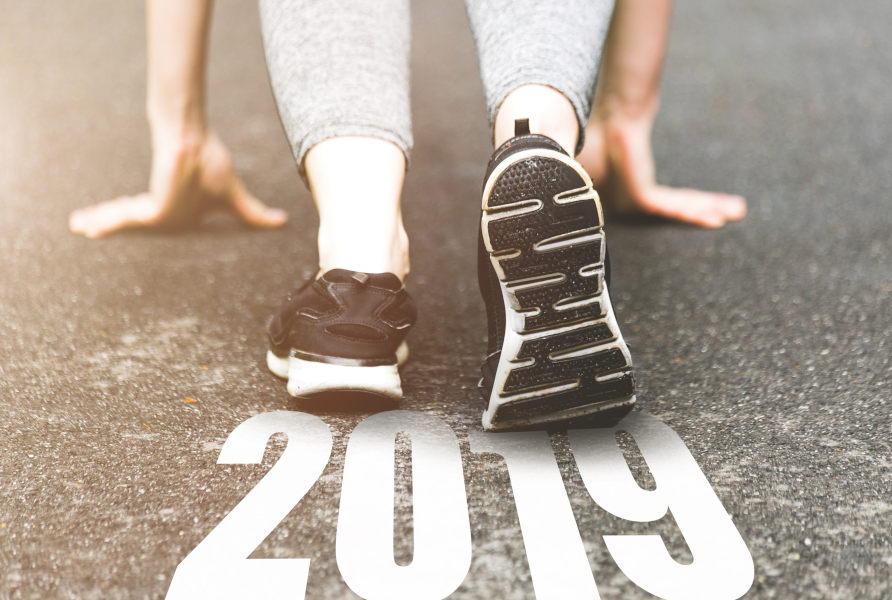 Goal-setting is one of the most talked about topics this time of year. There are hundreds of thousands of articles and books right now on how to set goals, how to break them down into simple action steps, how to build-in accountability and follow-through, how to dream big, create your best life, etc.
And while all of that is helpful and relevant, one question that often gets missed is: what is the source of your goals?
Outside-In
Are there YouTube celebrities that you follow that influence the type of goals you set? Do you compare yourself to others in your life or your own past performance, committing to double last year's output with no better reason than doubling last year's output?
When I make goals from this place (and I have), it feels very 'outside-in.' I get inspired for a couple of weeks, but I am never fully behind my declarations when they come from someone or somewhere else, or from a target that I'm not connected to in a meaningful way.
Inside-Out
When you allow your intuition to play an important role in your goal setting process, you're more likely to feel a sense of alignment and purpose as you're working to achieve those goals.
Here are a few questions you can ask yourself:
Are you making time and space to listen to your inner guidance

—

your intuitive signals and cues

—

to figure out what really inspires you?
When you get really honest with yourself,  where do you want to be a year from now?
Why? What really motivates you about that goal?
As you reflect on what goals are most important at this stage of your business and your life, are you aware of your feelings?
If there's something you really want, there will often be a healthy dose of fear, or at least the feeling that the stakes are high.
My experience is that my intuition, or deeper guidance, is always trying to connect the dots in the background. It is always leading me toward my most fulfilling life. I've learned to trust this voice and this feeling over time, mainly through experiencing consequences when I don't listen.
For me, the challenging part is slowing down and making time to listen. In today's cult-of-busyness world, it's easy to get caught up and forget to breathe and reflect.
Secondly, when I get hunches that feel right but don't fit the picture I had in mind, it can be tough to have the courage to follow through on the "inside intel" that I'm getting.
When I act on my intuitive signals, it serves me in incredible ways. There's a deeper thread in my life that guides me to my next areas of growth—if I have the courage to slow down, listen, trust, and act.
Checking in right now, what am I hearing?
Put down the technology and go internal.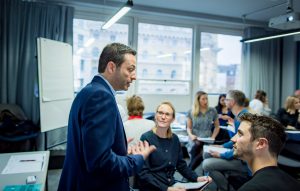 2019 will require a lot of extroversion, with the launch of Decisive Intuition, going on tour, and continuing to teach, coach, and train new audiences about the value of developing intuitive intelligence in the workplace.
So to wind up 2018 and into the new year, I'll be spending some quiet time on a solo retreat. I am looking forward to unplugging from technology and going within. Nature and inner nature are calling, and I am curious to discover what wants to happen next, by listening to what's happening right now.
Are you making time to unplug in your own way, get quiet and still, and listen to what wants to be created in your 2019? Leave your comments below! I'm curious to hear what you discover!
Here's to a great start to your 2019!
________________________________________________________________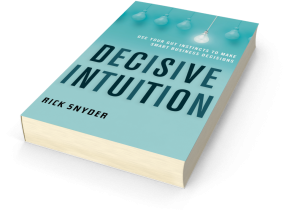 Decisive Intuition is available where books are sold on March 1, 2019. Pre-order your copy now on Amazon!
"Snyder shows you not only why building intuitive skills for your leaders and teams are critical for innovation and success, he actually shows you how to do it. This practical and inspiring book will transform your company culture and keep you a step ahead of the marketplace."

—Marshall Goldsmith, New York Times #1 bestselling author, Triggers