About Us
Learn about the company that's leading the way on intuitive intelligence
Have you ever had the feeling of receiving a
clear message from somewhere deep within yourself?
An innate sense of direction on a tough decision like a career path, a relationship, or even a place to move? I'm not talking about your thoughts, but something deeper.
I've had these moments for as long as I can remember. I find that when I listen to that deep inner voice, it's almost always life-changing.
And when I don't, I often regret it.
Four successful businesses later, I am proud to say that Invisible Edge™ is the culmination of my life's experience, study, and real-world trials and tribulations. Today, what I've learned serves me in boardrooms and offices around the world, where I mentor forward-thinking leaders at the forefront of their respective industries.
Four successful businesses later, I am proud to say that Invisible Edge™ is the culmination of my life's experience, study, and real-world trials and tribulations. Today, what I've learned serves me in boardrooms and offices around the world, where I mentor forward-thinking leaders at the forefront of their respective industries.
I teach the best of what I've learned from my years of personal growth, clinical psychology, and life and business coaching, along with cutting-edge research in neurobiology, flow states, and leveraging our subconscious minds. And I've hired some of the best and brightest consultants and facilitators for both in-person and remote coaching to help you and your teams innovate, evolve, and rise.
Get in touch →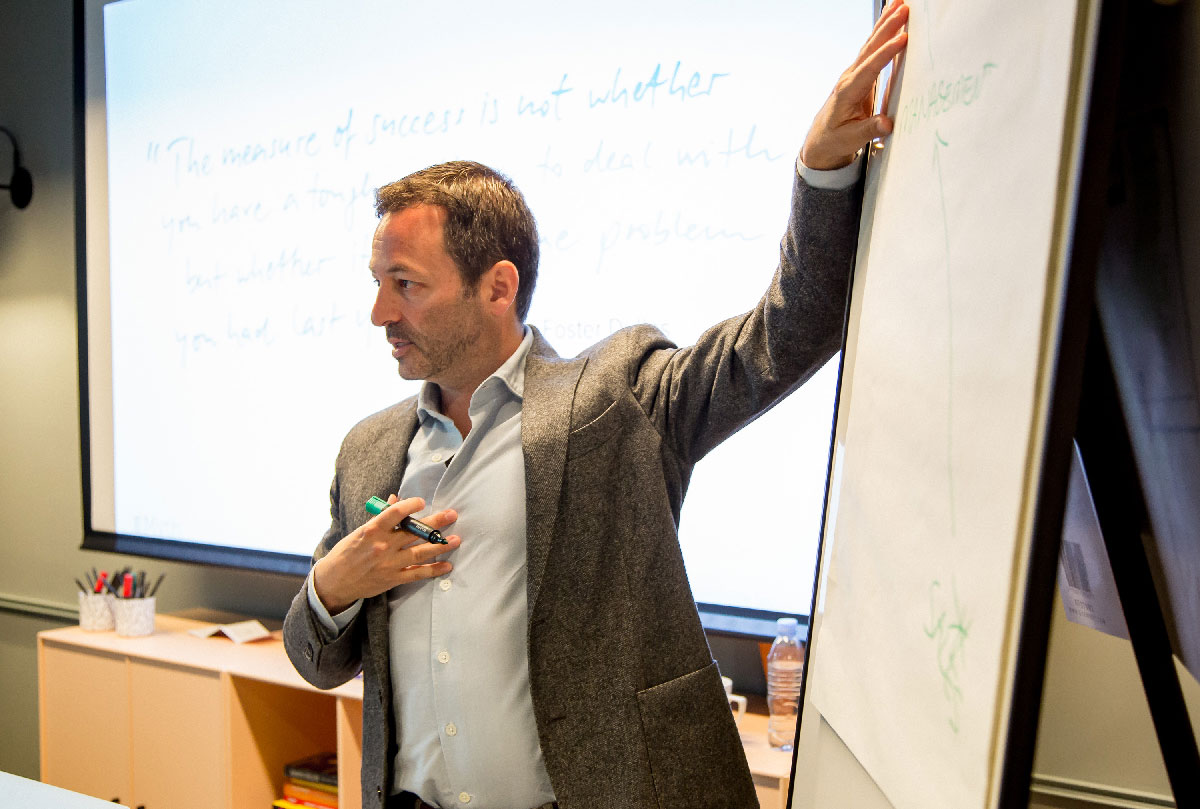 Our mission is to teach leaders throughout the world how to cultivate a culture of intuition for ingenuity, decisiveness, agility, greater productivity, and expanded market share. And of course, we want to enjoy ourselves and grow along the way.
The Intuitive Engagement Pathway
A tool we founded all of our services upon.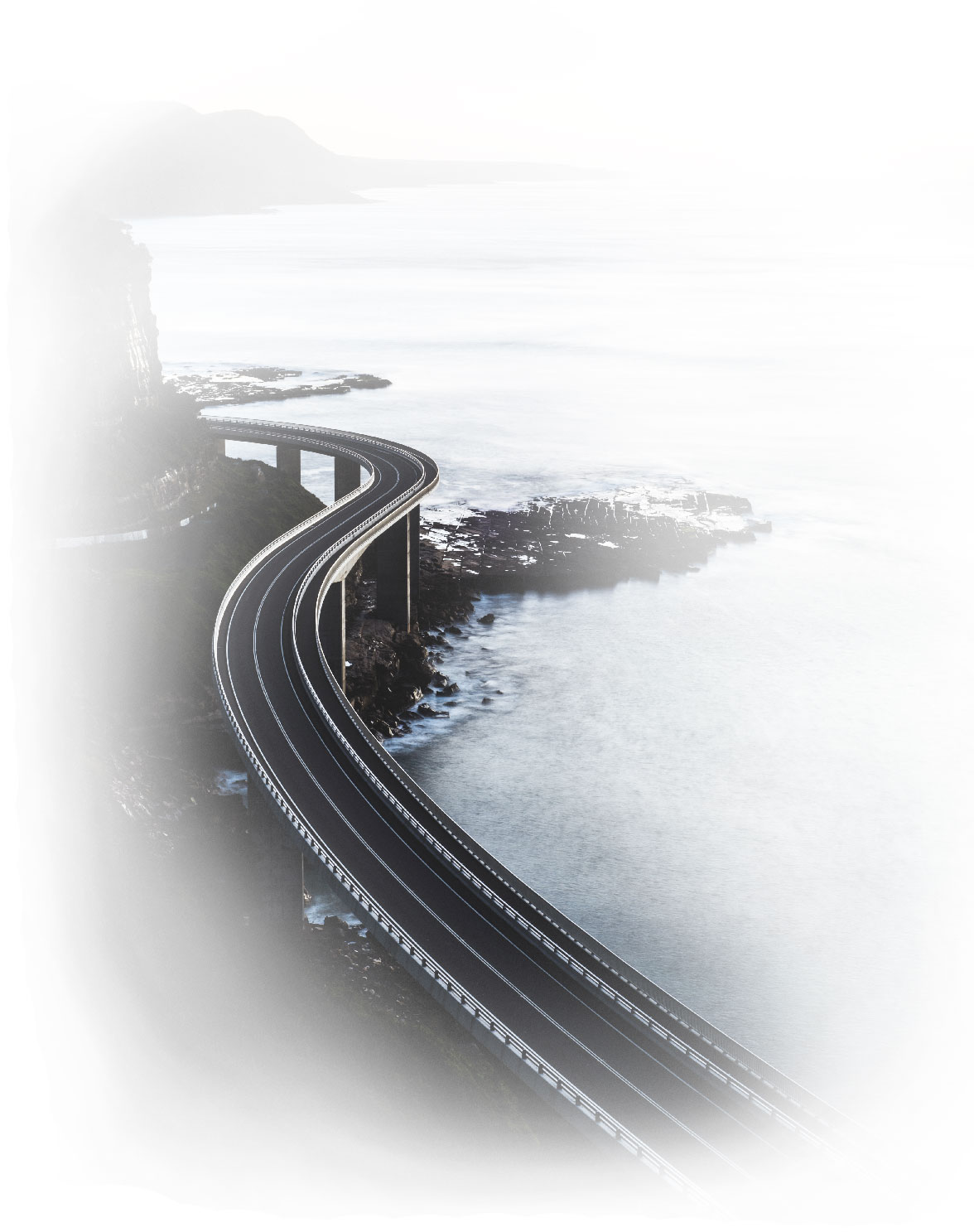 Awareness
The first step on the journey of discovering your intuitive intelligence is to recognize its existence in the first place. Think back to certain hunches and instincts you've felt in the past. The ones you wish you'd listened to. This is your intuition.
Acceptance
You may be aware of intuition in a general sense, but that doesn't mean you accept it as a valid tool in your business decision-making. This stage is about removing old conditioning and confronting the five enemies of intuition blocking your ability to hear and accept guidance from within.
Listening
In this step, you'll learn how your internal guidance system speaks to you and begin relying on your intuition for more powerful decision-making in your organization. You'll also discover how to separate this from your inner critic, strong emotions, and other inner and outer interference.
Trusting
Now that you've gotten to know your intuition, it doesn't mean that you always trust it as a reliable source for decision-making when real pressures arise. This stage is about gaining trust for what you feel and ensuring you are using nuanced data to inform your decisions.
Acting/Embodying
Acting on your gut instinct is the next step of engaging with your intuition. Action is what brings your innermost senses into reality in a practical way that completely changes your organization's culture and course. When you live from this reference point, you can strategize and act in a more conscious, holistic and well-rounded manner, without the limitations imposed by the conscious, rational mind.
Teaching/Leading
The final step of development is encouragement and fostering of intuitive intelligence within lower levels of your organization. It's about mentoring others to choose the Intuitive Pathway for their own personal growth and contribution to your organization. This step allows you to amplify the results you've had by letting everyone in on the secret—your Invisible Edge.
Our goal is to help you develop a deeper relationship with your intuition. Every relationship has stages; to develop your intuitive intelligence, we've designed the Intuitive Engagement Pathway as a tool to measure and assess your progress.
Businesses that harness intuition have an invisible edge over those that don't. The challenge is in guiding staff to use their intuition in a way that's relevant to your business.
Fifteen years of working with leaders across every industry have shown me that those who rely on intuition to inform their decision making are exceptional at cultivating a culture of adaptiveness and agility.
The result? Innovation thrives. Creativity blossoms. Teams readily overcome challenges that might otherwise leave them fumbling.
What We Do
Read The Book
Discover the 3 Dimensions of Intuition
What makes our approach so powerful is that we develop and implement intuitive skills for your leaders and teams in three specific dimensions of your business:
The Navigator
Discover your inner compass for more effective decision-making. Build self-awareness skills through mindfulness practices, flow states, and self-mastery. Discern the true voice of your intuition as distinct from the inner and outer noise and distractions around you. As leading entrepreneurs can attest, trusting and acting from your inner compass is a differentiator and a game changer.
The Vibe Detector
Learn to read interpersonal relations in the room, picking up on social dynamics, emotional intelligence, nonverbal communication, and body language when interacting with others. Use this skill for improved communication, engagement, and connection in any business situation, such as winning sales, inspiring your teams, and intuiting the needs of your customers.
The Integrator
Absorbing information from your environment is a skill set that results in faster, better informed decisions. This includes pattern recognition, experiential learning, speed reading, mapping, and other practices that access your subconscious. Learn how to integrate all that data into powerful stories.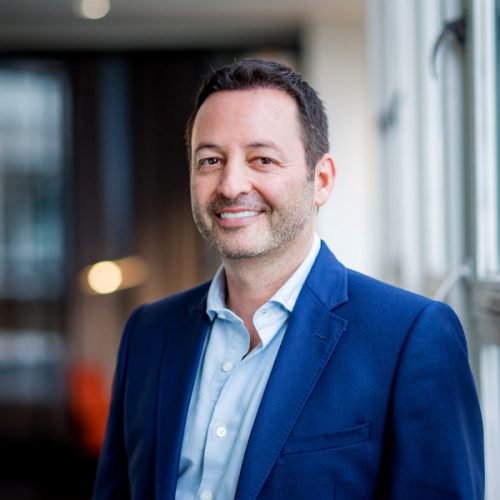 Founder and CEO. Rick is the owner of Invisible Edge™ and the author of the upcoming book Decisive Intuition. He serves as a trusted advisor, mentor, and strategic partner for forward-thinking executives and companies. He has launched four businesses and combines that experience with over fifteen years of studying human behavior to advance intuitive skills into his clients' business plans and company cultures. His breakthrough strategies have been implemented by executives and businesses in Europe, North America, Asia, and Africa. The past few years, he has lived in France and the UK, and brings a global perspective to his teachings. He loves travel, spending time with family and friends, and getting outdoors as much as possible.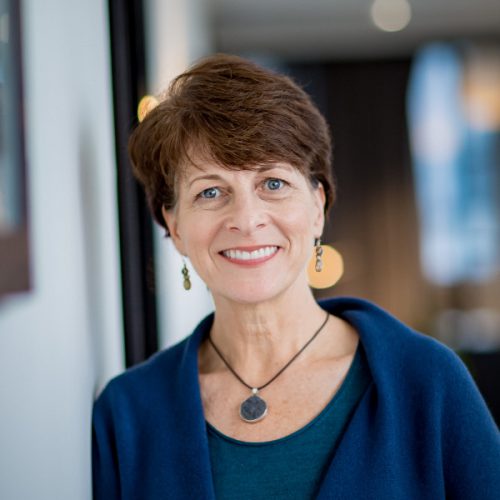 Linda is a Master Certified Coach, author, speaker, consultant and facilitator who creates strategic partnerships with organizations globally to coach, challenge and train leaders and their teams to transform performance, engagement and creativity. She brings a unique breadth of expertise to her leadership coaching and development, and organizational change having been a corporate HR executive, CEO and entrepreneur working with clients worldwide.
Linda co-created the Inner Work for Leaders course while on faculty at the Hoffman Institute and is passionate about leadership sustainability. She has written several books to empower individuals and organizations to be more fully present and use the power of intuition to be more effective, productive and purposeful in their work and lives. She recently moved to Boulder, Colorado from Santa Barbara, California and is enjoying the vast open spaces, the peaks and the glorious mile high sun shining throughout the four seasons.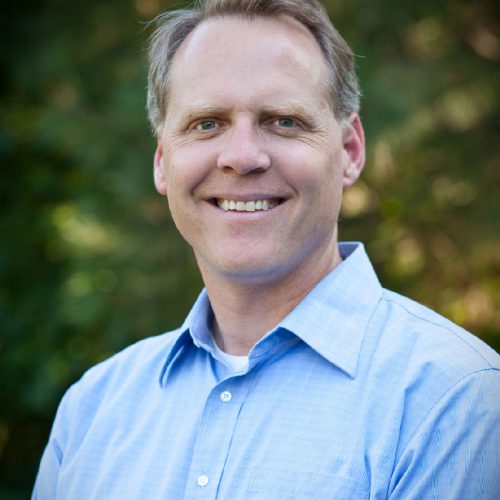 Stephen Sloan is the founder and Managing Partner of Sloan Value Partners, as well as the founder of the Humane Leadership Conference. He has over 30 years of strategy, planning, and business transformation experience in a range of industries, including high technology and consumer products. Stephen's previous roles include leadership in and consulting to startups and turnarounds of businesses in ERP and CRM, software development, and online marketing. He led digital transformation initiatives in operations, customer experience, and B2B sales at Harry & David as well as consulting with Global 1000 technology firms on marketing and partner strategy.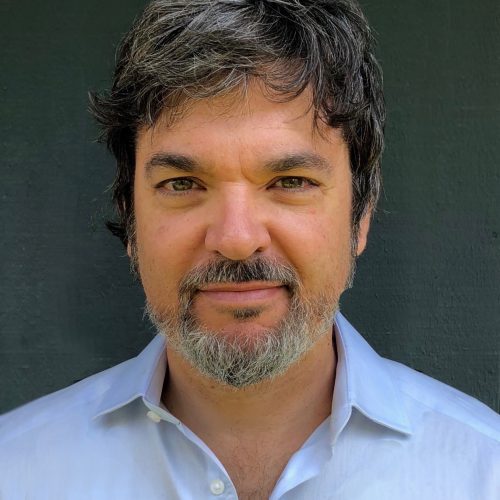 Slade's mission is to inspire leaders to move through self-criticism and doubt to bring their unique gifts to their work and the world. For the last seven years he's led the development of EMyth's global business coaching network, where he managed, mentored, and trained over 100 business coaches from The Americas, Europe, Asia, and Africa. His primary work centered on helping business coaches lead authentically in every conversation resulting in increased client retention and an over 60% growth in coaching sales. Slade's passion lies in the art of making business engagement feel personal and relevant. For over 20 years he's built sales teams, most recently as VP of Sales at EMyth, staffed large scale software projects through his own IT recruiting business for clients including Yahoo, Ebay and Visa, and been a major influencer of company cultures. When he's not mentoring leaders he can be found exploring the hills of Southern Oregon with his inspiring wife, and adorable cattle dog.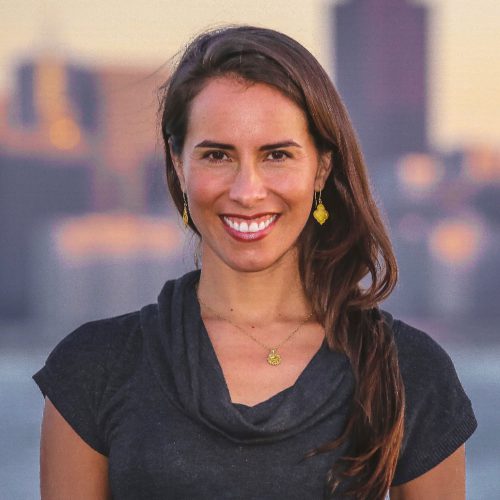 Juna Mustad has been coaching leaders for the last 12 years on how to develop emotional intelligence, grow their innate intuition for better decision making, create healthy relationships and embrace their full potential. She works with executives, managers and teams to improve communication, develop mindfulness tools, foster leadership skills and team engagement, and enhance overall wellbeing. Over the last 5 years, Juna has worked with and trained numerous companies and organizations globally on cultivating intuitive intelligence in the workplace. Juna is a certified Conscious Living Coach through The Hendricks Institute and a certified Somatic Experiencing Practitioner through The SE Institute. Clients appreciate her energizing presence, keen insights, and experience with a wide variety of coaching and training modalities.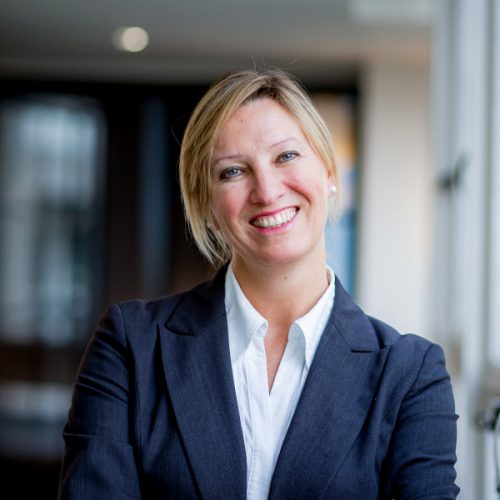 Rebecca is a global executive leadership coach, cultural transformation consultant, business owner and author. She began her career as a commercial lawyer working in London and Australia, so she brings a pragmatic, results orientated approach to her global clients.
For the last 15 years, she has been working with CEOs, executives and boards of directors as a strategic partner to help them operate from their highest level of self-awareness, i.e. shifting from constant 'doing' and stress to operating from a place of strategic thinking, inspiration, and joy – thus creating motivated cultures to work in and gaining impactful business results. She lives in London and loves travelling the world, connecting with people, skiing and singing.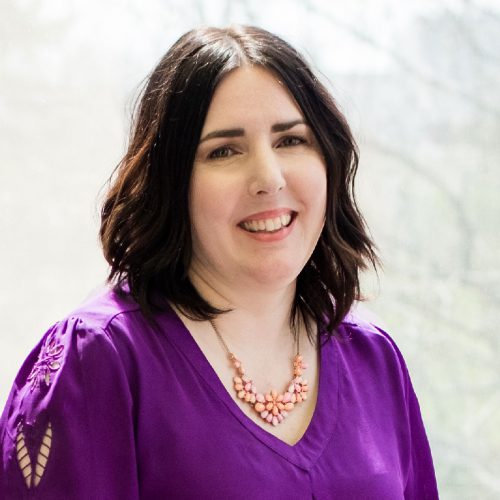 Susan has 25 years experience in communications, strategic planning and project management. Over the course of her career, Susan has worked in advertising, higher education, museums, nonprofits and B2B consulting companies, holding multiple leadership positions. As the Director of Alumni Communications at the University of Michigan-Dearborn, she led the process to give the alumni magazine a complete overhaul of content and look and feel to match the institution's new branding. With a Bachelor Degree in English, Susan is now focused on helping coaches and consultants write high-impact books. She also offers writing and consulting services.
Denise started her career 20 years ago as an editor and project manager for IEEE Computer Society Press in Los Angeles, where she worked with computer scientists and engineers around the world who were developing technology we take for granted today. This work sparked her interest in international collaboration, and after leaving IEEE she spent several years traveling and working abroad. In Dublin, Ireland, she launched a music magazine and became an unexpected local celebrity. Following that she moved to Morocco, where she worked with American schools in Agadir and Casablanca to help them gain accreditation, develop curriculum, and design their websites, among myriad projects. She later served as Marketing Director for Kansas City's largest commercial landscape company before launching her own consultancy. She has spent the last two years focused on supporting online business owners and authors with their branding, marketing strategy, and content development.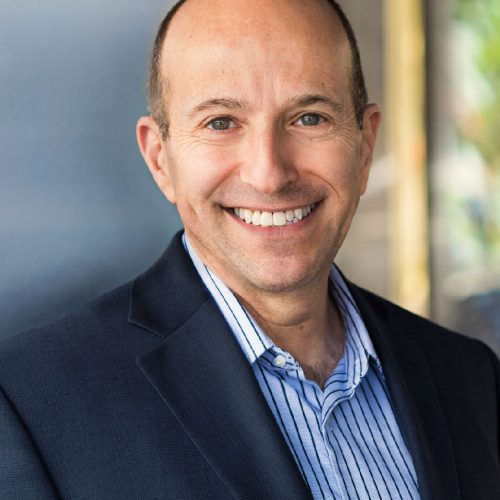 Brett is a trusted advisor to senior executives in the areas of business strategy, planning, finance, raising capital, and exit. He brings a uniquely broad and deep understanding of technology, finance, business operations, and people across a range of industries. Brett is known for his ability to fix things and develop compelling business strategies that help ensure success for his clients. Since 1990 he has helped clients raise over $670 million in capital and has guided successful exits of more than $6 billion. Plus, according to one of his former clients, "He's just a really great guy."
We have set our internal values as a "true north" to guide our team toward both individual and company growth. These values are also essential indicators of the  external outcomes we provide for our clients.

We respect each other through honouring our agreements, keeping our promises, and building meaningful relationships along the way. This includes responsive communication and accountability to our fellow team members and clients alike. Our respect deepens relationships and builds trust.

Learning and growing should be fun and challenging, but not constantly stressful. We are serious about the work, but we skip the furrowed brow. Rather, we work in a spirit of fun, joy, spontaneity, and discovery.

We are impassioned about our role as teachers. Our measure of success is not only to produce positive outcomes for our clients, but to support our team members' growth as well.

By knowing yourself, you create new opportunities for growth. We encourage team members to explore new perspectives and integrate new personal aspects in achieving personal growth.
It is our experience that connecting with your intuitive intelligence directly results in beneficial outcomes, and this is our focus in supporting each person and company we work with.

Self-reflection empowers you. By tuning into your inner compass, listening to it, and learning to trust it, you will develop a deeper level of self-knowledge that sparks exponential growth.

Intuitive intelligence is a gift. It gives you an unshakeable faith in your purpose and your truth and shows you how to value these convictions above the voices or opinions of outsiders. Your intuitive intelligence easily guides you through challenges and tough decisions. Trusting yourself and your intuition truly frees you from self-doubt and allows you to act decisively and confidently.

Through encouraging intuitive intelligence, your team comes alive and brings in the next ideas that fuel the growth of your business, increased engagement, and productivity. 

In a quickly changing world, the ability to adapt is essential. When your intuition is a trusted source of information, you develop an innate agility that aids you in overcoming challenges and rapidly responding to a shifting market.
Praise
Read about the many people impacted by Invisible Edge
"Three months after I sold my business, I now realise what Rick and Invisible Edge Consulting actually taught me, and it goes much further than how to run and manage a business. I learned how to run and manage my life. I now approach everything I do with the principles I had learnt in my four years with Rick."

Nelia Joubert

Owner, The Mad Hatter's Collective
"The hallmark of a great coach is their ability to bring out the best in those around them. With incredible intuition, and an obvious level of care, Rick skillfully cuts through the noise to help you reach deeper than you could ever go on your own, and achieve things you never thought possible. He's a unique individual who thrives on, and excels, at making everyone he touches better"

Paul Bauscher

President, Bauscher Construction & Remodeling, Inc
"Starting coaching with Rick is without question one of the smartest decisions I have made in over 8 years as a business owner. I cannot overstate how important I think it is to have a business coach and how highly I would recommend Rick. For the first time I am starting to feel that I control my business and not the other way round. I am learning the tools and techniques to create lasting change and drive meaningful action. Most importantly, Rick is helping me to become my best self, both as business leader and as a human."

Alisa Murphy

Founder and CEO, Life Size Media
"Rick has worked closely with my leadership team and I, which has had a dramatic impact on our results through innovating new systems and approaches that have changed how we sell, manage our teams, and build a winning culture. Through his intuitive methods and business acumen, we are able to better anticipate our next challenges and stay a step ahead. Thank you Invisible Edge!"

Steven Rogall

CEO, Rogall Painting
"I have worked with other people and what I have come to learn as that while there are many who claim to be coaches, there are very few that are actually any good at it. Rick gets business owners and it does not matter what business you are in. He really listens to you and picks up on exactly where you are at in the moment. Through mentoring and workshops, he helps me constantly discuss and focus on building up my team and being a coach to them. As business owners, we need people to say the things we don't want to hear so that we can grow. He has helped me grasp each area of my business and over time I truly got ahold of my business and run it and stopped letting it run me."

Paul Ferguson

CEO, Pillar To Post
"Understanding how to stay a step ahead and anticipate change within your organization is probably one of the best teachings I've received from Rick. I know how to better adapt, prepare and focus when change comes knocking, and it's made all the difference in our growth through his direct work with me and my team. Investing in yourself so that you can bring the best version of yourself for your business is a real game changer and something you have to work at. If you're at that point where you know things could be better if only you had a guide to help you through your journey, then I highly recommend you seek Rick Snyder and Invisible Edge."

Ben Kalkman

CEO, Rocket Media
"Rick Snyder is a coach for coaches. Rick has an innate ability to actively listen to what is said and not being said. He knows how to ask empowering questions that draw out of you what was always there, but for some reason could not be articulated. Not only is a trusted advisor that has helped me tremendously reimagine my entrepreneurial endeavors."

Mark Murphy

IoT Senior Systems Software Engineer, Intel Corporation
"I feel that I have arrived as a business leader. This is not something you get from a book, but only through experiencing the executive coaching process. The real value is not just in getting my vision out on paper, but through learning what it means to lead as well as creating leaders on my team. Thank you Rick and Invisible Edge Consulting!"

Daniel Caruana

CEO, Danrae Group
"Building an enterprise which serves the owner is why most people start a business. Invisible Edge Consulting have inspired and guided me towards this reality. I spent the first 15 years running on a treadmill and the last year getting off it. Today the inspiration is with our employees as they have the structure, support, vision, and opportunity to take us to the next level. Seeing measurable performance inside the business AND having more time outside the business was my objective. Mission accomplished. Thanks Rick!"

Tom Pepple

CEO, Retail Profit Systems
"As a result of working with Rick, I was able to make a major shift in the way that I lead. Rick lasered-in on how I was getting in my own way and challenged me to have the uncomfortable conversations that I needed to have, that ended up transforming how I related to training and my business development. The end result is that I now trust what my gut is telling me, and am committed to sharing it. Thank you, Rick."

Mark Stempel

CEO, Encore Wealth Advisors, LLC
"Since working with Invisible Edge, the change at our office has been remarkable. I finally have a handle on our finances and have systems in place to track and monitor revenue and expenses. We have a focus that we never had before and, more importantly, a much stronger awareness of where our business stands at any given moment. The Invisible Edge philosophy has helped us to push through mental blocks (real and imagined) and helped make change much more achievable by breaking down success into small, digestible steps. Given today's technology, it is as if Rick's office is right down the hall."

Jim Hacking

Owner, Hacking Law Practice LLC
"Through coaching with Rick, I grew as a business leader, became more accountable to myself, and saw measurable results in my business. In addition, my vision became crystal clear as well as my ability to articulate it to employees and investors in a compelling manner."

Laurence Toney

Venture Investor, Board Member, Internet Strategist
"Over the past year and a half that I've worked with Invisible Edge, our revenues have increased 400%. They helped me create an identity for my business that's aligned with my values and passion, and new customers have been walking in the door as a result. Our company culture is more cohesive and clear than before, and my staff is aligned in a single mission: to be the best solar power company in our region. And we are well on our way."

Tom Wemyss

Owner/CEO, PurePoint Energy
"Rick mentored me. He did a marvelous job in challenging me to dig deeper, showing his confidence in me when needed and holding a perfect balance of guidance and advice. He did his job with genuine interest, open-hearted and with sense of humor. In my opinion Rick is a sincere guy who knows how to speak to your heart and brains, and this will make a difference in your business. It was a great pleasure to work with him."

Willem Van Dallen

CEO, Van Dallen Business Development
"Rick has given me a map I can follow to reach my goals. He has made me face my demons and helped me conquer them one by one. I see my business turning into an enterprise and me turning into a CEO."

Jamie McElravy

Owner/CEO, PlusPoint Business Solutions
"It takes a bit of perseverance to uncover the blind spots and underlying trends in your own behavior. Rick is a fantastic guide to take you through the journey. We are able to scale and grow Anytime Fitness Jaipur locations because he has helped me stay focused and holds me accountable on the key points of growth. If you are looking for someone who takes the time to deeply understand your business and then helps you become a better founder and a better leader, while reducing frustrations in your business, look no further."

Ravindra Yadav

Owner and CEO, Anytime Fitness Jaipur